PEDRO CAPÓ estrena su nuevo sencillo y video "LA SÁBANA Y LOS PIES"
Haz clic AQUÍ para ver el video
MIAMI (23 de julio de 2020) – Luego de consagrarse como una estrella mundial gracias a su éxito "Calma (Remix)", el ganador de múltiples Latin GRAMMY®, Pedro Capó, estrena su nuevo sencillo y video "La Sábana y los Pies", disponible a partir de hoy en todas las plataformas digitales.

La letra de "La Sábana y los Pies" es de la co-autoría de Capó, Frank Santofimio, Luigi Castillo y Jorge Luis Chacín y fue grabado en Cutting Cane Studios bajo la producción del reconocido productor George Noriega. Este nuevo tema le sigue a su sencillo anterior "Buena Suerte", y es otro adelanto de lo que será su próxima producción discográfica a lanzarse este año.
El lanzamiento del sencillo viene acompañado por el estreno del video que fué grabado en el sur de la Florida bajo la dirección del renombrado director, Rubén Martín, cuyos créditos incluye: Alejandro Sanz, Kany García, Carlos Vives, Diego Torres, entre otros grandes artistas. El videoclip de "La Sábana y los Pies" refleja un día cualquiera en la vida de Pedro en casa, donde el ritmo pegajoso y la letra de la canción cobran vida en las imágenes sensuales, en ocasiones con un toque de humor y picardía, en las cuales vemos a Pedro en distintas situaciones en casa acompañado de las proyecciones de la hermosa modelo.
Acerca del nuevo tema y sencillo, Pedro expresó: "La inspiración detrás de 'La Sábana y los Pies' es una relación que comienza casual, sin ataduras serias hasta que una de las partes empieza pidiendo más tiempo, cariño y compartir el espacio. La canción es medio profética porque ahora no tenemos más remedio que compartir el espacio con quien estemos o extrañar a esa persona en esta pandemia. El video lo hicimos en una casita en Miami, con un crew súper reducido, respetando el distanciamiento social, con proyectores, poniéndonos creativos con los recursos que teníamos al momento y sacamos algo bien lindo. Además que la canción ya habla de un espacio hogareño así que pudimos grabar todo desde esa perspectiva"
Pedro Capó se posicionó como una estrella mundial con "Calma (Remix)" junto a Farruko; sencillo el cual es certificado Diamante en Estados Unidos, México y Perú; multi-platino en LATAM y Europa. Capó se alzó con dos Latin GRAMMY® durante la pasada entrega en dos codiciadas categorías, "Canción del Año" y en "Mejor Fusión/Interpretación Urbana" por el éxito mundial "Calma".
Actualmente Pedro se encuentra trabajando en su nueva producción discográfica. Al mismo tiempo, el artista recientemente recibió una nominación a los Premios Juventud en la categoría "El Cuarentema", por su participación en la versión especial hecha durante la cuarentena de "Color Esperanza"junto a otros grandes artistas en asociación con Sony Music Latin y Global Citizen. La premiación será transmitida en vivo el próximo 13 de agosto a través de la cadena Univisión.
---
PEDRO CAPÓ Drops New Single And Video "LA SÁBANA Y LOS PIES"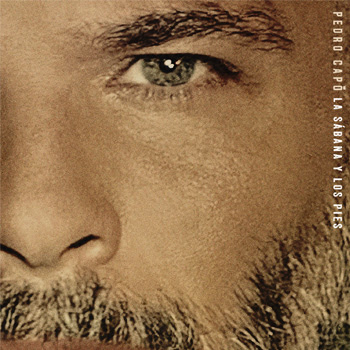 Click HERE to watch the video
MIAMI (July 23, 2020) – After becoming a worldwide star thanks to the global smash "Calma (Remix)," the multiple Latin GRAMMY® winner, Pedro Capó,premieres the long awaited new single and video for "La Sábana y los Pies," available now on all digital and streaming platforms.
The lyrics for "La Sábana y los Pies"were co-authored by Pedro Capó, Frank Santofimio, Luigi Castillo and Jorge Luis Chacín, and was recorded at Cutting Cane Studios and produced by renowned producer and longtime collaborator, George Noriega. This single is the follow up to "Buena Suerte"and will be included on his new album, out later this year.
The single's release is in tandem with the video premiere for "La Sábana y los Pies."Shot on location in South Florida, the video was directed by renowned director, Rubén Martín, whose credits include Alejandro Sanz, Kany García, Carlos Vives, Diego Torres, among other great artists. The videoclip is an ordinary day in Pedro's life at home, where the catchy rhythm and lyrics come to life on screen through seductive scenes and sometimes with a touch of humor, where we see Pedro in different situations at home haunted by projections of his love interest in the video.
About the new single, Pedro expressed: "I was inspired by the start of a relationship, that starts off casual and then one of the two starts wanting something more and asking for more time and to share their space. It ended up being a prophetic song because now we have to share space with our loved ones or miss the people we love during this pandemic. We shot the video in a house in Miami, with a reduced crew respecting social distancing, with projectors, we got creative with the resources we had at the moment and I am very happy with the end result. Besides the song talks about a homey space so we were able to shoot from that perspective."
Pedro Capó became a worldwide star with "Calma (Remix)" featuring Farruko; single that is already certified Diamond in the United States, México and Perú; multi-platinum in LATAM and Europe. In 2019, Pedro Capó won the coveted Latin GRAMMY® "Song of the Year" and "Best Fusion / Urban Performance" for "Calma."
At present, Pedro is working on his upcoming album. Also, he recently received a nomination for the for the 2020 Premios Juventud in "The Quarentune" category for his participation in the special version of "Color Esperanza," recorded during the quarantine alongside fellow artists in partnership with Sony Music Latin and Global Citizen. The awards show will air on August 13, 2020 via Univision.
Sigue a PEDRO CAPÓ en / Follow PEDRO CAPÓ on: