"MOTIVOS" el nuevo sencillo y video JENNI RIVERA
Con un emotivo vídeo oficial animado, se recordaron importantes momentos en la vida y carrera de "La Gran Señora"
MIAMI (19 de marzo, 2021) – A partir de hoy está disponible en todas las plataformas y tiendas digitales el nuevo sencillo de Jenni Rivera "Motivos", un tema que hiciera famoso el cantante español José Domingo y que hoy volverá a sonar en dos versiones a ritmo de banda o mariachi en voz de "La Diva de la Banda", quien con su estilo único, logró darle a una canción romántica ese toque que solo ella podía lograr y que sin duda se convertirá en un éxito más en su voz.
Un gran tema como "Motivos" con Jenni Rivera no podía llegar por si solo, y a la par del lanzamiento del sencillo, también se estrena un videoclip oficial con una tecnología prácticamente nula en el regional mexicano y es que gracias a un gran trabajo, se logró por medio de una animación, recrear momentos de la vida y la carrera de Jenni… desde que vendía cassettes en el mercado, cuando grabó su primer disco, algunos de los escándalos que tuvo que enfrentar con los medios de comunicación, sus relaciones personales y familiares, sus últimos momentos en el escenario de la Arena Monterrey y hasta los últimos minutos de vida mientras volaba en ese avión, pero sin duda siendo lo más importante como siempre estuvo cobijada por el cariño y apoyo de sus fans; Toda la historia es contada de forma animada e inicia como si fuera un cuento relatado por su mamá, la señora Rosa Rivera a sus nietos y bisnietos, quien les habla de "La Mariposa de Barrio", la mujer que logró conquistar las estrellas…
Bajo la producción de Juan y Rosie Rivera y con la dirección de Lino Quintana y Marlon Villar, el vídeo de "Motivos" dará mucho de que hablar, pues tocará fibras muy sensibles y podrá enseñar a las nuevas generaciones que esa mujer en la que muchos no creían, logró superar todas las adversidades y convertirse en una de las mejores cantantes de música mexicana, luchando contra todo y contra todos, fue su trabajo, tenacidad, talento y ganas, lo que hizo que ocupara ese lugar que al día de hoy nadie le ha podido quitar.
Prueba de esto es que el la música de Jenni Rivera sigue siendo de lo más escuchado y buscado en las plataformas digitales en español; nada menos hace unos días con el lanzamiento de "Mariposa de Barrio", el álbum de la banda sonora de la exitosa serie, dio como resultado que el público rompiera el record de escuchas en Spotify, desde que la música de Jenni existe en dicha plataforma e incluso casi doblando sus números en esa semana de lanzamiento, demostrando así lo que al día de hoy sigue significando para la gente el nombre y la música de "La Gran Señora".
---
"MOTIVOS" The New Single and Video By JENNI RIVERA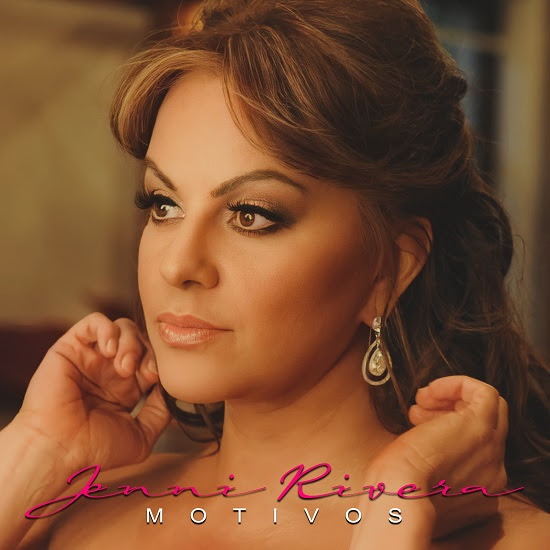 This Release Features A Moving Animated Video That Commemorates Key MomentsIn The Life And Career Of La Gran Señora
MIAMI (March 19, 2021) – Today marks the release of Jenni Rivera's single "Motivos," which was originally made famous by the Spanish singer José Domingo. Available in mariachi and banda versions, this song will be discovered by a new generation. Jenni, known as "La Diva de la Banda," has made "Motivos" her own with her signature interpretation.
A Jenni Rivera release is always something special, so the single is accompanied by a cutting-edge animated video that uses technology that has rarely been incorporated into a Regional Mexican production. The video commemorates the iconic moments of the career and life of this icon, including her youthful hustle of selling cassettes in the flea market, and the making of her first record. It doesn't flinch from controversy, portraying her confrontations with the media, her personal relationships, her final concert on December 8, 2012, at Arena Monterrey, and her last moments aboard the ill-fated Learjet on December 9.
It also emphasizes that she was surrounded by the loyalty and unconditional support of her fans. The video opens with the concept of a tale being narrated by her mother, Rosa Rivera, to her grandchildren and great-grandchildren. She tells them of "La Mariposa del Barrio" (The Butterfly of the Barrio), the woman who reached for the stars.
Produced by Juan and Rosie Rivera, and directed by Lino Quintana and Marlon Villar, the video will generate plenty of conversation, as it touches our heartstrings and introduces Jenni's epic story to new fans. They will witness the rise of a woman who many didn't believe in, one who overcame all manner of adversity and became one of Mexican music's greatest ambassadors. Never backing down, she stands as an eternal icon due to her work ethic, her tenacity, her talent and her enthusiasm.
Proof of this comes from the fact that Jenni's music is still among the most listened-to and searched-for Spanish-language music on digital services. In fact, the recently released soundtrack of her popular biographical series Mariposa de Barrio propelled her Spotify listenership to an all-time high of nearly double her previous record, showing that fans, both longtime and new, cherish and revere La Gran Señora.
Sigue a JENNI RIVERA en / Follow JENNI RIVERA on:
www.facebook.com/jenniriveramusic/