La superestrella global OZUNA estrena su primer sencillo y video de 2022 "DEPRIMIDA"
MIAMI (17 de febrero de 2022) – La mega estrella global de la música Latina y multi-galardonado cantautor, Ozuna, estrena hoy su primer sencillo y video del año, titulado "Deprimida". El pegajoso tema bailable viene acompañado de un video musical que fue filmado en la ciudad de Miami.
La imagen de una batería en proceso de recarga, que se observó en los pasados días en vallas publicitarias y se viralizó en las redes sociales, sirvió de antesala al esperado lanzamiento de este nuevo sencillo; provocando gran expectativa entre los fanáticos del artista en todas partes del mundo.
"Deprimida" se caracteriza por los distintivos ritmos de reggaetón con los cuales el polifacético intérprete de música urbana se ha dado a conocer a nivel mundial. Con su estilo único y voz cautivadora, el llamado "negrito de ojos claros" le da su toque de picardía a las seductivas letras de este contagioso tema, que relata la historia de una mujer que ante los problemas con su pareja opta por no deprimirse y buscar un escape que la lleva a una nueva aventura amorosa. El video musical que emplea la sofisticada y compleja tecnología "one take" fue dirigido por Nuno Gomes. Haz clic AQUÍ para ver el video.
Ozuna arrancó el 2022 a paso firme y contundente con una poderosa colaboración con la artista global y ganadora de múltiples GRAMMYs® Christina Aguilera, en "Santo", sencillo que se desprende de su recién lanzando EP en español La Fuerza. Tal como anticipado, el junte explosivo de estos dos íconos mundiales ha sido un éxito indiscutible, alcanzando sobre 14 millones de reproducciones en la plataforma de videos YouTube.
Ozuna hoy día se posiciona como uno de los exponentes de música latina más escuchados en el mundo, lo cual fue evidenciado una vez más recientemente al recibir nuevas certificaciones de la RIAA; en esta ocasión por sus últimos dos álbumes ENOC (2020) 6x multi-platino, y NIBIRU (2019), 4x multi-platino.
La próxima producción discográfica de Ozuna llevará por nombre OZUTOCHI, y aunque aún no se ha anunciado fecha, se espera que salga al mercado durante los próximos meses.
Acerca de Ozuna
El multi-galardonado cantante y compositor Ozuna es uno de los artistas latinos de mayor trascendencia y uno de los más escuchados en todo el mundo. Desde sus inicios musicales en 2015, Ozuna ha recibido numerosos galardones y reconocimientos, entre ellos: el ser reconocido entre las figuras más influyentes en el mundo por la revista Time, premio Compositor de Música Latina Contemporánea del Año (2019, 2021) y Canción Latina Contemporánea del Año (2020) "Taki Taki" de BMI, dos Latin GRAMMYs, por el tema "Yo x ti, tú x mí, junto a Rosalía (2020). Recibió el premio especial Evolución Extraordinaria en los Latin American Music Awards 2021 y el Premio Solidario en los Premios Soberano 2021 celebrados en República Dominicana, por su compromiso social. Además, posee cuatro títulos oficiales de Guinness World Records™ que validan sus increíbles logros musicales.
---
Global Superstar OZUNA Premieres His First Single And Video Of 2022  "DEPRIMIDA"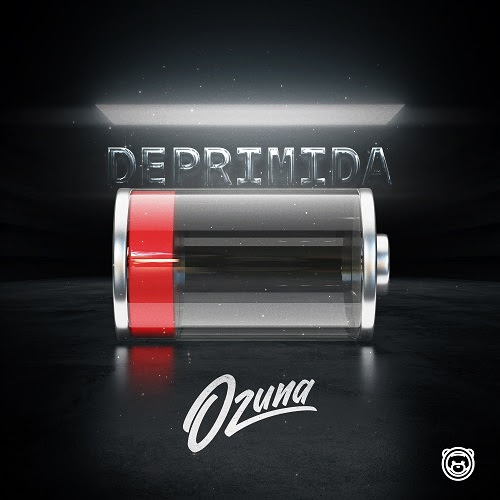 MIAMI (February 17, 2022) – Multi-award-winning global superstar Ozuna today premieres his first single and video of the year, titled "Deprimida." This irresistible, danceable track is accompanied by a music video filmed in Miami.
In recent days, high-profile billboards, as well as Ozuna's social media, have featured the image of a charging battery. This tantalizing preview of new material has generated great anticipation among his fans all over the world.
"Deprimida" dazzles us with Ozuna's vibrant, signature take on reggaetón that has made him a global star. With his unique style and captivating voice, the artist who proudly refers to himself as "el negrito de ojos claros" gives a bad-boy touch to the song's seductive lyrics. They tell the story of a woman who deals with intractable relationship problems by escaping into a sexy new adventure. Directed by Nuno Gomes, the music video employs a sophisticated and complex one-take process. Watch the video HERE.
Ozuna kicked off 2022 strong with a powerful collaboration, joining global artist and multiple GRAMMY®-winner Christina Aguilera on "Santo," which is part of her most recent Spanish-language EP La Fuerza. Surpassing already-high expectations, the music video of this explosive team-up of two icons has generated over 14 million YouTube views.
As one of the most-listened to Spanish-language artists in the world, Ozuna has earned new RIAA sales certifications for his two most recent albums – 6x Platinum for ENOC (2020) and 4x Platinum for NIBIRU (2019).
"Deprimida" is to be included on Ozuna's upcoming album OZUTOCHI, which will be released in the coming months.
About Ozuna
The multi-award winning Puerto Rican singer and songwriter OZUNA is one of Latin music's most iconic and listened-to artists around the world. Since launching his career in 2015, Ozuna has won countless accolades, including making Time Magazine's Most Influential People list (2019), and winning BMI's Contemporary Latin Songwriter of the Year (2019, 2021) and Contemporary Latin Song of the Year "Taki Taki" (2020). He won his first two Latin GRAMMYs® in November 2020, for his collaboration "Yo x Ti, Tú x Mí," with ROSALÍA. He also took home the Extraordinary Evolution Award at the 2021 Latin American Music Awards. In the Dominican Republic, Ozuna recently received the Soberano Solidario award at the 2021 edition of Premios Soberano for his humanitarian work. In addition, he holds four Guinness World Records™.
Sigue a Ozuna en // Follow Ozuna on:
www.instagram.com/ozuna
www.twitter.com/ozuna
www.facebook.com/ozuna
www.youtube.com/ozuna