La superestrella de la música latina OZUNA estrena el video musical de su nuevo sencillo "ESTE LOKO"
MIAMI (2 de julio de 2021) – El multi-galardonado cantante y compositor Ozuna lanza hoy el video musical de su más reciente sencillo "Este Loko", el cual estrenó en todas las plataformas digitales de música el pasado viernes en dos versiones, acústica y en una fusión de reggaetón y bachata.
Filmado en la ciudad de Santo Domingo, el videoclip fue dirigido por Fernando Lugo. Además, cuenta con la participación de la Miss Universo República Dominicana Kimberly Jiménez, quien se destacó como cuarta finalista en el certamen Miss Universo 2021.
Desde principios de la pasada semana, varios intercambios de publicaciones y comentarios en las redes sociales entre el negrito de ojos claros y la reina de belleza quisqueyana causaron gran expectativa entre los fans de ambas figuras. Con esto ya se anticipaba una colaboración de trabajo entre ellos, la cual finalmente fue develada hoy con el lanzamiento del videoclip "Este Loko", en su versión reggaetón.
Por otra parte, el sencillo "Tiempo" de Ozuna alcanzó la semana pasada el tope de las listas Latin Airplay y Latin Rhythm de la Revista Billboard, representando su No. 1 #24 y #23, respectivamente en estos listados. El sencillo también ocupó el puesto #1 de las canciones más escuchadas en la radio en México y República Dominicana.
Además de mantenerse sumamente activo presentando nueva música, Ozuna regresó a la pantalla grande con una participación especial en la novena película de la saga de Fast & Furious – F9, protagonizada por Vin Diesel y un elenco de renombrados actores y actrices internacionales, la cual está actualmente en cartelera.
Acerca de Ozuna:
El multi-galardonado cantante y compositor OZUNA es uno de los artistas latinos de mayor trascendencia y uno de los más escuchados en todo el mundo. Desde sus inicios musicales en 2015, Ozuna ha recibido numerosos galardones y reconocimientos, entre ellos: el ser reconocido entre las figuras más influyentes en el mundo por la revista Time, premio Compositor de Música Latina Contemporánea del Año (2019, 2021) y Canción Latina Contemporánea del Año (2020) "Taki Taki" de BMI, dos galardones Grammys Latino, con el tema "Yo x ti, tú x mí, junto a Rosalía (2020). Recientemente recibió el premio especial Evolución Extraordinaria en los Latin American Music Awards 2021 y el Premio Solidario en los Premios Soberano 2021 celebrados en República Dominicana, por su compromiso social. Además posee cuatro títulos oficiales de Guinness World Records que validan sus increíbles logros musicales.
---
The Latin-music Superstar OZUNA Premieres The Music Video Of His Latest Single "ESTE LOKO"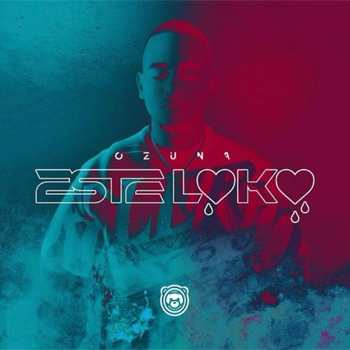 MIAMI (July 2, 2021) – The multi-award-winning singer and songwriter Ozuna today premieres the music video of his latest single "Este Loko" (This Crazy Guy), which was released last Friday in two versions – acoustic and reggaeton-bachata fusion.
Filmed in Santo Domingo by the director Fernando Lugo, it stars Kimberly Jiménez,Miss Dominican Republic Universe 2020, who was named fourth runner-up in the recent Miss Universe 2021 competition.
Since early last week, Ozuna and Kimberly have been interacting frequently on social media, causing plenty of excitement among fans of both celebrities. Rumors circulated of a collaboration between them, which today is confirmed with the premiere of the music video of the reggaeton version of "Este Loko."
His previous single "Tiempo" reached #1 on the Billboard Latin Airplay and Latin Rhythm charts, representing his 24th and 23rd chart-topper, respectively, on these rankings. "Tiempo" also hit #1 on the airplay charts of Mexico and the Dominican Republic.
In addition to dazzling us with new music, Ozuna is captivating us on the silver screen with his role in the blockbuster F9 starring Vin Diesel and other greats in the latest installment of the Fast & Furious saga, now in worldwide release. 
About Ozuna:
The multi-award winning Puerto Rican singer and songwriter OZUNA is one of Latin music's most iconic and listened-to artists around the world. Since launching his career in 2015, Ozuna has won countless accolades, including making Time Magazine's Most Influential People list (2019), and winning BMI's Contemporary Latin Songwriter of the Year (2019, 2021) and Contemporary Latin Song of the Year "Taki Taki" (2020). He won his first two Latin GRAMMYs® in November 2020, for his collaboration "Yo x Ti, Tú x Mí," with ROSALÍA. He also took home the Extraordinary Evolution Award at the 2021 Latin American Music Awards. In the Dominican Republic, Ozuna recently received the Soberano Solidario award at the 2021 edition of Premios Soberano for his humanitarian work. In addition, he holds four Guinness World Records™.
Sigue a Ozuna en // Follow Ozuna on:
www.instagram.com/ozuna
www.twitter.com/ozuna
www.facebook.com/ozuna
www.youtube.com/ozuna