LA OREJA DE VAN GOGH presenta su nuevo sencillo y video "TE PARECES TANTO A MI"
La agrupación nos revela el título de su nuevo álbum
"Un Susurro En La Tormenta", que estará disponible el 18 de septiembre.
MIAMI (6 de julio de 2020) – La cuenta regresiva para el nuevo álbum de La Oreja de Van Gogh continúa a lo grande, con este nuevo sencillo y video, "Te Pareces Tanto a Mí". El mismo se encuentra disponible en todas las plataformas de música digital y formará parte del octavo trabajo de estudio del grupo, titulado Un Susurro En la Tormenta.
Si en abril anticiparon el romanticismo épico de "Abrázame", la segunda entrega del nuevo álbum es un fogonazo de pop enérgico y festivo, que llega acompañado por una artística pieza audiovisual producida por TAOM. Con ese trazo heterogéneo y rico en matices avanza LOVG hacia un disco que estará disponible a partir del 18 de septiembre.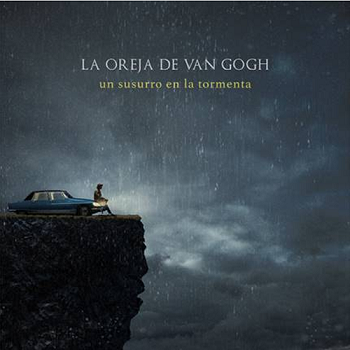 El regreso discográfico de La Oreja es por lo tanto todo un acontecimiento que comenzó a tomar forma el pasado enero, cuando anunciaron en sus redes sociales que estaban en Le Manoir (Francia) ultimando la grabación. El siguiente hito fue la publicación de "Abrázame" y el anuncio de una extensa gira por Estados Unidos en mayo y junio, aplazada al 2021. No se han detenido sus ganas de compartir sus nuevas canciones, un ambicioso reto tras el éxito intachable de El Planeta Imaginario.
El planeta Imaginario, un disco que permitió a La Oreja cerrar el 2018 con un balance de más de 100 actuaciones y cientos de miles de espectadores entre España y América; recorriendo México, Estados Unidos, Colombia, Argentina, Chile, Uruguay, Ecuador, Nicaragua, El Salvador, Guatemala, Perú, Costa Rica, República Dominicana… y otros países europeos como Francia e Inglaterra. Una inmensa gira internacional que se repetirá con el nuevo disco que está por venir.
"Un Susurro En La Tormenta" será el octavo disco de estudio de La Oreja De Van Gogh. Se sumará este nuevo disco a una envidiable trayectoria: con siete álbumes de estudio, cuatro recopilatorios y cinco en directo a sus espaldas, La Oreja suman ya más de ocho millones de ejemplares vendidos en el mundo, lo que les convierte en el grupo español con mayor nivel de ventas del siglo XXI.
Pero además, han conseguido 50 discos de platino y oro, incontables números 1 y premios como el Latin GRAMMY®, el MTV internacional, el MTV Latino, dos Ondas y dos Premios de la Música.
---
LA OREJA DE VAN GOGH Release Their New Single And Video "TE PARECES TANTO A MI"
The Group Announces That On September 18, It Is To Release Its Eighth Studio Album UN SUSURRO EN LA TORMENTA
MIAMI (July 6, 2020) – In anticipation for the new album by La Oreja de Van Gogh, the legendary group from San Sebastián, Spain, continues to build. The group releases the album's second single, titled "Te Pareces Tanto a Mi" (You Remind Me So Much of Myself), which will be a part of their upcoming album, whose title has been revealed as Un Susurro En La Tormenta (A Whisper in the Storm). Its release date is September 18.
The first single, unveiled in April, was the epic love song "Abrázame" (Embrace Me). The new single "Te Pareces Tanto a Mi" takes the band's music in an energetic and festive direction. It's accompanied by a music video produced by TAOM. This nuanced and eclectic track will continue building buzz for Un Susurro En La Tormenta, the band's first album since El Planeta Imaginario (2016).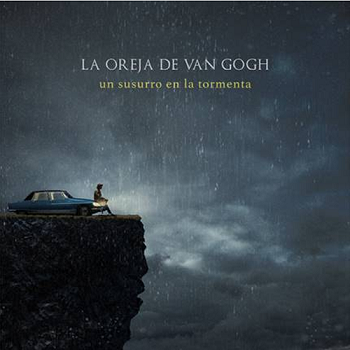 January 2020 was when fans first got word that La Oreja was preparing new material, as the band announced it was in the final stage of recording sessions at Le Manoir studios in the southwest of France. This was followed by the release of "Abrázame" and the announcement of an upcoming U.S. tour, which has been postponed until 2021. The group remains eager to share its new material with its audiences, who expect great things after the massive success of El Planeta Imaginario.
Touring in support of that album, La Oreja during 2018 performed over 100 concerts for hundreds of thousands of fans in Spain, France, UK, USA, Mexico, Colombia, Argentina, Chile, Uruguay, Ecuador, Nicaragua, El Salvador, Guatemala, Peru, Costa Rica, and the Dominican Republic.
As the band's eighth studio album, Un Susurro En La Tormenta joins a body of work that also includes four greatest-hits records and five live albums. With over 8 million albums sold worldwide, La Oreja is Spain's best-selling group of the 21st century.
The group's accomplishments include 50 Platinum and Gold records, several #1 albums and singles, and awards such as the Latin GRAMMY®, MTV International, MTV Latino, two Premios Ondas and two Premios de la Música.
Sigue a LA OREJA DE VAN GOGH en / Follow LA OREJA DE VAN GOGH on:
www.facebook.com/Laorejadevangogh.Oficial
www.twitter.com/laorejadevgogh
www.instagram.com/laorejadevangogh