La cantante, compositora y productora puertorriqueña GALE estrena su nuevo sencillo "PROBLEMAS"
MIAMI (3 de junio de 2022) – La poderosa cantautora puertorriqueña, GALE (pronunciado GAH-leh) plasma con facilidad los sentimientos que cruzan nuestras mentes. En su nuevo sencillo "Problemas", GALE muestra su sentir abiertamente. En el video oficial de su segundo sencillo como solista, GALE nos muestra la hipnotizante honestidad de sus letras. La construcción lenta de la guitarra y los golpes desgarradores del ritmo imitan los sentimientos de una relación tóxica habitual que alterna los mejores altibajos, y usa el sexo de reconciliación como un escape para todos los problemas de una relación. Escúhala AQUÍ.
En el video oficial, GALE canta con convicción, presenta sus poderosas melodías pop con una mirada penetrante y un solo de guitarra que rinde homenaje al pop-punk de principios de la década del 2000. Ella presenta una voz inconfundible, poderosa y rebelde, con una transición de rap inesperada pero poderosa que muestra sus raíces puertorriqueñas. Mira el video AQUÍ.
Hablando sobre la canción y el video que la acompaña, GALE dice: "Quería escribir una canción inspirada en estar en una relación física y tóxica donde la mayoría de los problemas se resuelven en el cuarto. Es como un círculo vicioso: sabes que no es bueno para ti, pero sigues regresando por el subidón y la emoción. El video musical es una representación perfecta de ello. Es muy estimulante. Me involucro en diferentes situaciones y cosas como la comida, las figuras renacentistas, el baile, las luces y el rock and roll".
Su lanzamiento anterior, "Inmadura" fue igual de explosivo, divertido y brutalmente honesto, un himno de ruptura consciente de sí mismo que recuerda a los oyentes que deben aceptar y abrazar las emociones después de que termina una relación. Las letras identificables de GALE muestran experiencias de la vida real: el amor, la lujuria, el enamoramiento y la angustia, incluida la inmadurez que a veces le sigue.
La composición sin esfuerzo de GALE de fuertes himnos femeninos la ha llevado a escribir canciones con talentos de nombres reconocidos, como Christina Aguilera, Anitta, Shakira y Cardi B, por nombrar algunos, así como una invitación para asistir a Billboard Women In Music de este año, todo antes del lanzamiento de su primer sencillo en solitario. El talento de GALE para la composición de canciones brilla en su habilidad única para transcribir sus historias y emociones personales en palabras y melodías. Su ídolo de toda la vida, Christina Aguilera, lanzó una canción que coescribió, "Santo", con Ozuna. La compositora también coescribió "Coco" de Joel DELEŌN, así como lanzamientos de canciones adicionales coescritos por Juanes, Pharrell Williams, Lele Pons, Manuel Turizo, David Bisbal, Greeicy, Pablo Alborán, Myke Towers, Wisin & Yandel, entre otros.
No ajena al papel protagónico, GALE actuó en producciones de teatro musical durante sus años académicos. GALE estudió música clásica, guitarra y canto en la Escuela Libre de Música de Puerto Rico mientras desempeñaba papeles protagónicos a nivel profesional.
Este es solo el comienzo del camino de GALE como artista pop internacional.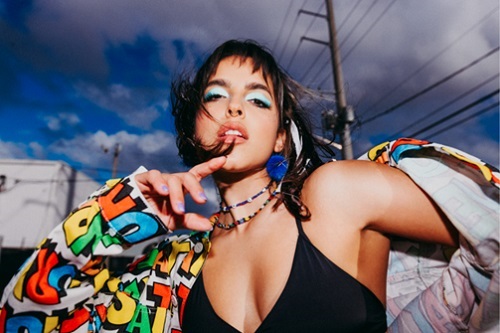 Por: Diego Cadavid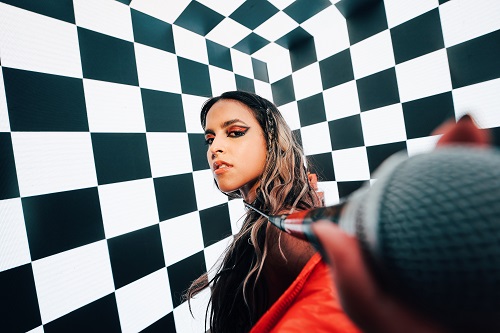 ---
Puerto Rican Singer, Songwriter And Producer GALE Debuts Brutally Honest Single "PROBLEMAS"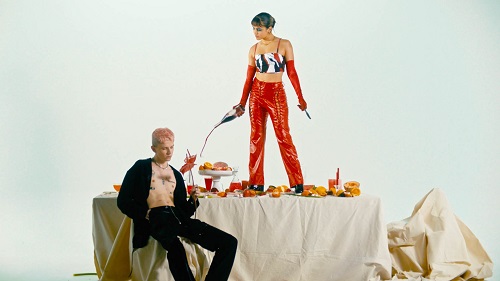 MIAMI (June 3, 2022) -Puerto Rican powerhouse singer-songwriter, GALE (pronounced GAH-leh) effortlessly puts pen to paper the feelings that cross our minds. In her new single "Problemas," GALE wears her heart on her sleeve. The sophomore release as a solo artist, and official music video, showcases GALE's hypnotizing honesty and lyrics. The slow guitar build and heartstopping thumps mimic the feelings of the all too familiar toxic relationship that cycles the best ups, the worst downs, and uses make-up sex as an escape to all the relationship's problems. Listen HERE.
In the official video, GALE sings with conviction, serves up her signature powerful pop melodies with a penetrating gaze, and a sick guitar solo that pays homage to early 2000s pop-punk. She presents unmistakable, empowering, and rebellious vocals, alongside an unexpected yet powerful rap bridge which sees her Puerto Rican roots take over. Watch the video HERE.
Speaking on the track and its accompanying video, GALE says "I wanted to write a song inspired by being in a physical, toxic relationship where most problems are solved in the bedroom. It's like a vicious cycle: you know it's not good for you, but you keep coming back for the high and excitement of it. The music video is a perfect representation of it. It's very stimulating. I'm engaging with different situations and things such as food, renaissance figures, dancing, lights and rock 'n' roll."
Her previous release, "Inmadura" was just as explosive, fun and brutally honest, a self-aware break-up anthem that reminds listeners to accept and embrace emotions after a relationship ends. GALE's relatable lyrics showcase real life experiences – the love, the lust, the crush and the heartbreak, including the sometimes immaturity that follows it: "Que me digan inmadura, ya sé, va una semana que no llego a la casa, no me lo digas ya sé que estoy borracha". (Let them call me immature, I know. It's been a week since I've gone home. Don't tell me, I know I'm drunk.)
GALE's effortless composition of strong female anthems has led to co-writing songs with renowned talent including the likes of Christina Aguilera, Anitta, Shakira, and Cardi B, to name a few, as well as an invitation to attend this year's Billboard Women In Music, all before the release of her first solo single. GALE's talent for song composition shines in her unique ability to transcribe her personal stories and emotions into words and melodies. Her longtime idol Christina Aguilera released a song she co-wrote, "Santo" with Ozuna. The songwriter also co-wrote Joel DELEŌN's "Coco," as well as additional co-penned track releases from Juanes, Pharrell Williams, Lele Pons, Manuel Turizo, David Bisbal, Greeicy, Pablo Alborán, Myke Towers, Wisin & Yandel, among others.
No stranger to the starring role, GALE performed in musical theater productions during her academic years. GALE studied classical music, guitar and singing at the Escuela Libre de Música de Puerto Rico while performing leading roles at the professional level.
This is only the beginning of GALE's journey as an international pop artist.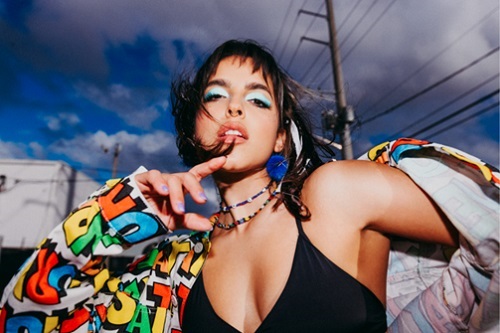 By: Diego Cadavid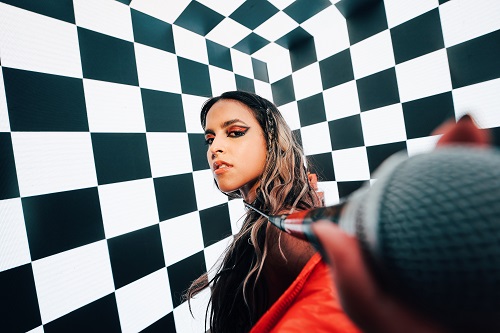 Sigue a Gale en // Follow Gale on:
www.instagram.com/gale_oficial/
www.youtube.com/c/GALEoficial/