GERARDO ORTIZ nuevo sencillo y video "A LA ORDEN DEL FLACO"
MIAMI (4 de diciembre, 2020) – Gerardo Ortiz, la estrella de música latina continúa poniendo en alto el género de los corridos que lo ha colocado en la cima del éxito, después del amplio recibimiento de su más reciente sencillo "El Perro" lanza hoy "A la orden del Flaco", segundo tema que forma parte de su próximo material discográfico que llevará por nombre Décimo Aniversario.
Una vez más Gerardo impacta a sus fieles seguidores con "A la Orden Del Flaco", tema de su autoría al sonido de banda Sinaloense donde demuestra una nueva faceta creativa y esencial en lo visual nunca antes vista, confirmando su gran versatilidad en el género Regional Mexicano y Música Latina en general.
Ortiz, rompe esquemas con cada lanzamiento de videoclips logrando trascender con más de un billón de reproducciones en su lista de videos oficiales. Con este video espera sorprender a sus fanáticos con un visual renovado grabado en la ciudad de Los Ángeles, CA e incluye diversas animaciones y gráficas digitales de computadora. Los encargados de dar vida a este tema fue la casa productora Zava Films misma que produjo el video oficial "El Perro" que hoy cuenta con más de 5 millones de vistas a sólo un mes de su lanzamiento.
Actualmente, Ortiz se prepara para concluir el año en curso presentándose por primera vez ante su público después de 9 meses tras la desafortunada pandemia mundial. Con gran anhelo de regresar a los escenarios confirma que estas presentaciones seguirán los protocolos establecidos por los funcionarios de la salud pública.
Gerardo de la misma manera finaliza los últimos detalles del disco Décimo Aniversario en honor a su 10 años de trayectoria artista programado a salir el primer trimestre del año entrante 2021.
"A la Orden Del Flaco", ya se encuentra disponible en todas la plataformas digitales y el video en su canal oficial de Youtube.
---
GERARDO ORTÍZ Debuts His Single And Video "A LA ORDEN DEL FLACO"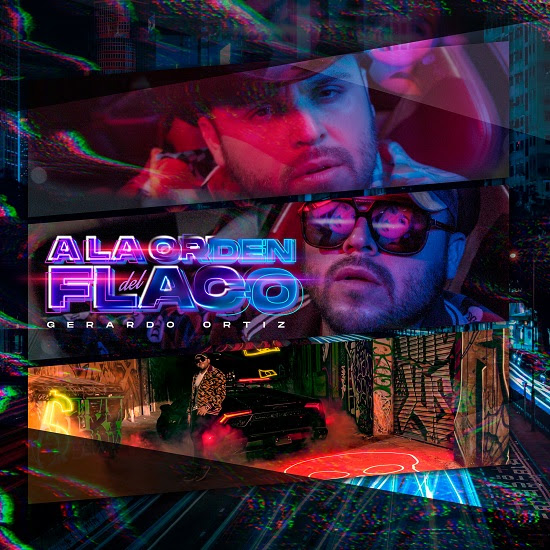 MIAMI (December 04, 2020) – The Latin music star Gerardo Ortiz continues to uphold the corridos genre that has placed him at the top of success, after the wide acceptance of his most recent single "El Perro" today he launches "A la Orden del Flaco", second song which is part of his next album that will be titled Decimo Aniversario. (Tenth Anniversary)
Once again Gerardo impacts his loyal followers with "A la Orden Del Flaco", a song he composed to the sound of the Sinaloan band where he demonstrates a new creative and essential facet in the visual aspect never seen before confirming his great versatility in the Regional Mexican genre and Latin Music in general.
Ortiz, breaking schemes with each release of video clips, managing to transcend with more than one billion views on his list of official videos. For this video he hopes to surprise his fans with a revamped visual that was recorded in the city of Los Angeles, CA and includes various animations and digital computer graphics. Zava films is the production company in charge to bring this song to life as well as "El Perro" which today has gained more than 5 million views just one month after its launch.
Currently, Ortiz is preparing to end the year with three amazing concerts after being in quarantine for over 9 months due to the unfortunate global pandemic. With great desire to return to the stage, he confirms that these presentations will follow the protocols established by public health officials.
Gerardo in the same way finalizes the last details of his Décimo Aniversario (Tenth Anniversary) album in honor of his 10-year career anniversary scheduled to be released in the first quarter of next year 2021.
"A la Orden Del Flaco" is now available on all digital platforms and the official video on Gerardo Ortiz YouTube channel.
Sigue a GERARDO ORTIZ en / Follow GERARDO ORTIZ on:
www.facebook.com/gerardoortiznet
www.twitter.com/gerardoortiznet
www.instagram.com/gerardoortizoficial