FARRUKO continua ejerciendo su visión de llevar su música alrededor del mundo con VISIONARY WORLD TOUR // FARRUKO continues executing his vision of taking his music worldwide with VISIONARY WORLD TOUR
+ EL ARTISTA ANUNCIA LO QUE SERÁ UNO DE LOS CONCIERTOS MÁS GRANDES E IMPORTANTES DE SU CARRERA, ESTE 16 DE SEPTIEMBRE EN EL CHOLISEO DE PUERTO RICO, JUNTO A RAFAEL PINA "MR. SOLDOUT" El artista urbano trascendental de la nueva escuela del reggaetón, FARRUKO, se encuentra en medio de la gira más importante de su carrera. Farruko ha realizado ocho de sus 14 conciertos en Europa, con los que los cuales ha dejado a espectadores sin habla alrededor del viejo continente. Empezando el 18 de marzo en Roma, Farruko ha dejado un rastro de euforia por Italia, Francia, España, Suiza y Holanda, donde en cada concierto pone a todo el mundo a bailar.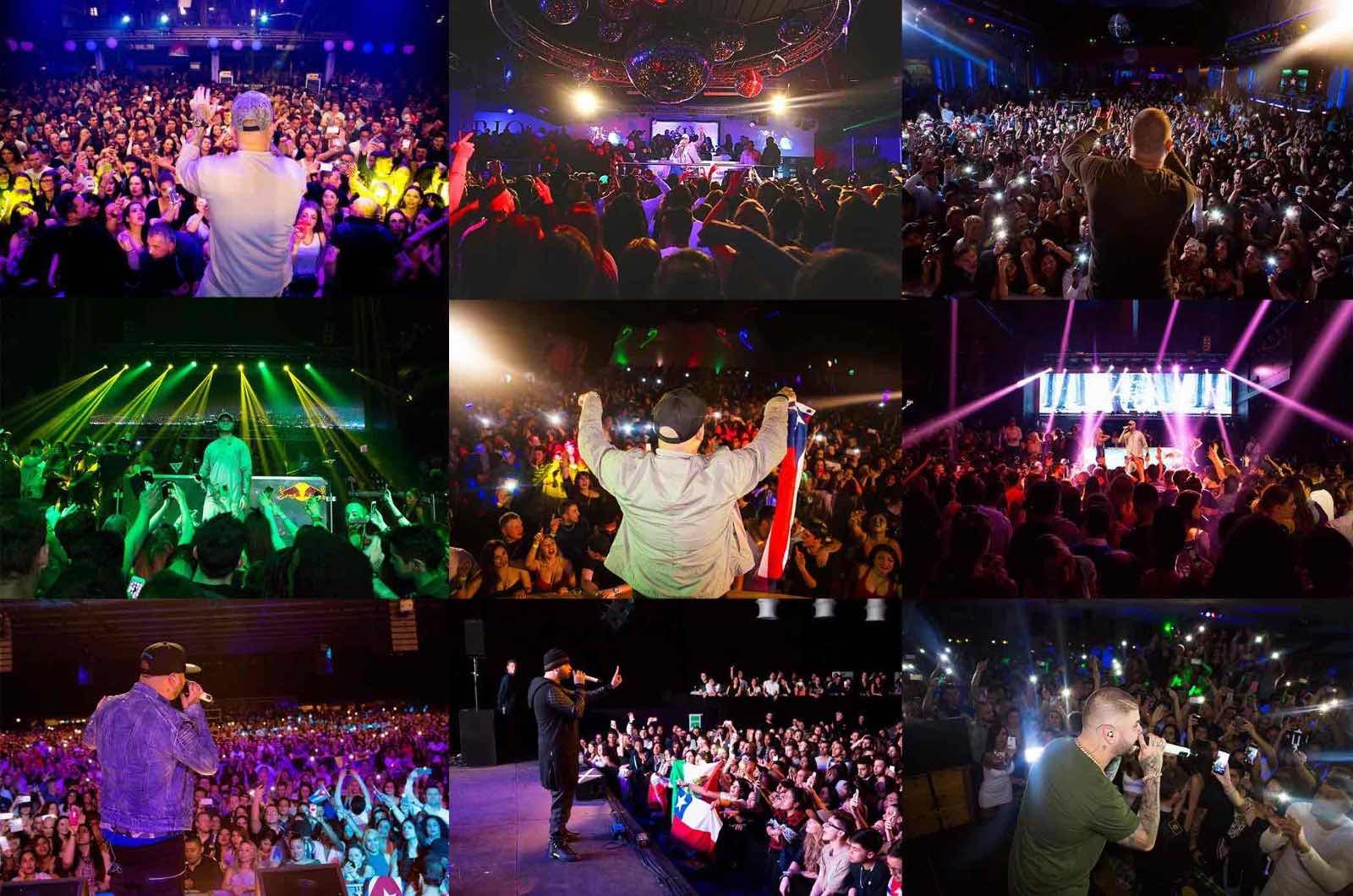 Mientras estaba en Roma, Farruko tomo un corto descanso con El Gordo y La Flaca, con los que se divirtió entrenando y luchando como un gladiador de la época para un segmento del importante show. Tomando gigantescos pasos en su carrera, el artista participó en el internacionalmente aclamado Festival Pal Mundo, el mayor festival de música latina de Europa, en Rotterdam.
Ya preparando la segunda etapa de este tour mundial, Farruko traerá su ritmo y flow a su natal Puerto Rico, donde hará historia con lo que está dispuesto a ser uno de los más grandes conciertos en la isla. Farruko se apoderará del Choliseo el 16 de septiembre de 2016 como parte del Visionary World Tour, en conjunto con el reconocido Rafael Pina "Mr. Soldout." "Han pasado dos años desde que me presenté en concierto propio en mi bello Puerto Rico," expresó Farruko. "Ya estamos haciendo historia con el Visionary World Tour, así que vamos a seguir pero escribiendo un capítulo en mi 'Isla del Encanto.'" No cabe duda de que Visionary World Tour ha sido una de las giras mas esperadas del año y el amor y gran aceptación de parte de sus fans, demuestran la influencia que Farruko ha tenido en la industria en sus años de carrera. Ahora, Farruko continua dominando a Europa antes de regresar al continente americano para seguir causando furor con su suprema potencia musical país tras país.
"VISIONARY" disponible en todas las tiendas digitales:
Haz clic en la imagen para ver el video musical de "Obsesionado"
### Para más información sobre FARRUKO visita:

_____________________ +ANNOUNCES WHAT IS SET TO BE ONE OF THE GREATEST & MOST IMPORTANT CONCERTS OF HIS CAREER ON SEPTEMBER 16, 2016 AT PUERTO RICO'S CHOLISEO, ALONGSIDE RAFAEL PINA "MR. SOLDOUT" The most prominent Latin urban artist of the new school of reggaeton, FARRUKO, currently is amid the biggest tour of his career. Farruko has completed eight of the 14 scheduled concerts in Europe, with which he has left spectators speechless all over the old continent. Beginning on March 18 in Rome, Farruko left a trail of euphoria throughout Italy, France, Switzerland and The Netherlands, where he has delivered historic performances.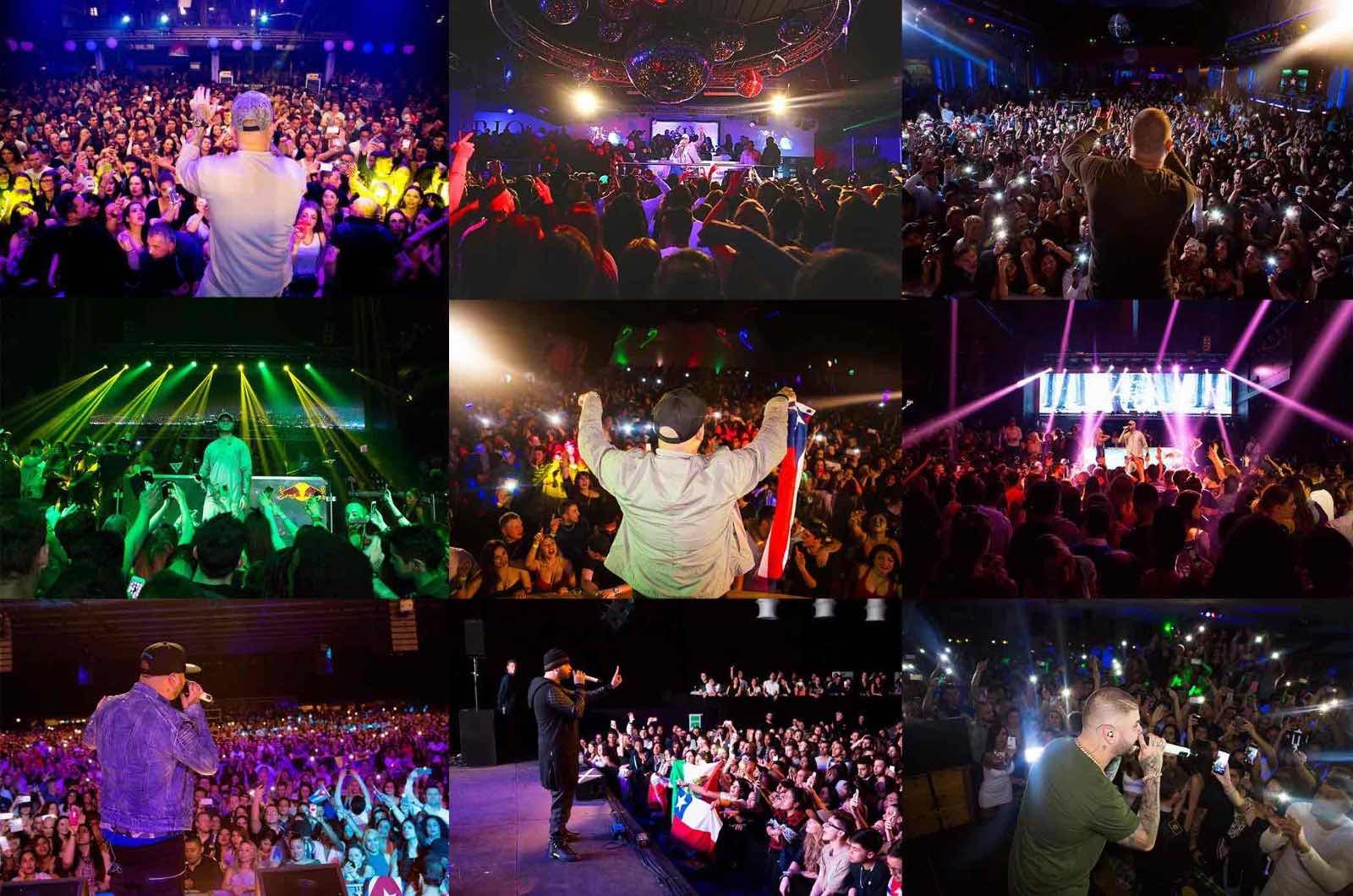 When in Rome, Farruko joined his friends of El Gordo y La Flaca for a fun segment during which he trained and battled like a gladiator of the time. Always making history, in a trailblazer move for his career, the artist took part of the internationally-acclaimed Festival Pal Mundo, Europe's largest indoor Latin music festival, in Rotterdam.
Already setting up the second leg of this world tour, Farruko will bring his rhythm and flow to his native Puerto Rico, where he will make the statement of a lifetime with what is set to be one of the greatest concerts in the island.Farruko will take over the Choliseo on September 16, 2016, as part of the Visionary World Tour, in conjunction with the renowned Rafael Pina "Mr. Soldout." "It has been two years since I hosted a major concert in my beautiful Puerto Rico," affirmed Farruko. "We are already making history with the Visionary World Tour, so let us continue writing it with a chapter in my 'Isla del Encanto.'" There is no doubt that the Visionary World Tour has been one of the most awaited tours of the year as showcased by its exponential success, which show the magnitude of Farruko's influence in the music industry. Now, Farruko continues dominating Europe prior to returning to the American continent to keep on causing frenzy with his supreme musical power country after country.
"VISIONARY" available on all digital stores:
Click on the image to watch the music video for "Obsesionado"
###
For more information about FARRUKO visit: