CAMILO nos sorprende con el estreno de su nuevo sencillo y video "MACHU PICCHU" junto a EVALUNA MONTANER
A cuatro días del lanzamiento de su segundo álbum Mis Manos
Hoy a las 12 p.m. (ET) en YouTube y todas las plataformas digitales de música
MIAMI (1 de marzo de 2021) – Iniciando la semana de lanzamiento de uno de los álbumes más importantes de su carrera, Camilo sorprende a La Tribu con el estreno de su nuevo sencillo titulado "Machu Picchu" junto a la artista Evaluna Montaner.El sencillo viene acompañado de un hermoso video el cual fue filmado en Chia, Colombia y dirigido por Evaluna y Santiago Achaga.
"Machu Picchu" es el cuarto sencillo de Mis Manos vía Sony Music Latin/Hecho a Mano, el cual estará disponible el 5 de marzo en todas las plataformas digitales de música.
---
Just Four Days Prior To The Release Of His Second Album Mis Manos
CAMILO Surprises Us With The Premiere Of His Single And Video "MACHU PICCHU" With EVALUNA MONTANER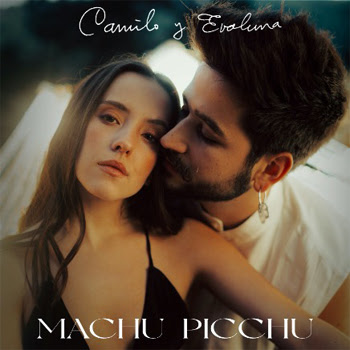 Noon ET Today On Youtube And Digital-Music Outlets
MIAMI (March 1, 2021) – To kick off the release week of Mis Manos (My Hands), Camilo's most important work yet, he surprises his fans, known as La Tribu, with the release of his single "Machu Picchu" with Evaluna Montaner.This track is accompanied by a gorgeous music video filmed in Chia, Colombia, and directed by Evaluna along withSantiago Achaga.
"Machu Picchu" is the fourth single from Mis Manos via Sony Music Latin/Hecho a Mano, which drops on March 5 at all digital-music outlets.
Sigue a Camilo en // Follow Camilo on:
Sigue a Evaluna en // Follow Evaluna on:
www.twitter.com/montanerevaluna
www.facebook.com/evalunamontaner