CALIBRE 50 ANOTA SU MÁS RECIENTE #1 EN LA LISTA REGIONAL MEXICAN AIRPLAY DE BILLBOARD CON SU ÉXITO "PRÉSTAMELA A MÍ"
EL SEGUNDO SENCILLO DE SU ÁLBUM "HISTORIAS DE LA CALLE"
LOS ÁNGELES (11 de abril, 2016)
–
"Préstamela a Mí"
de
Calibre 50
es una canción con un título provocativo y letra estremecedora.  Los amantes de la música regional mexicana ya la han hecho suya, pues gracias a su apoyo, esta semana dicho tema alcanza el
#1
en la lista Regional Mexican Airplay de Billboard.
"Préstamela a Mí" fue escrita por su vocalista y acordeonista Edén Muñóz, y Eduardo Gurrola Martinez. Es el segundo sencillo de Historias De La Calle, el primer álbum de Calibre 50 con Sony Music Latin.
Mientras celebra su triunfo en Billboard, este cuarteto sinaloense también sigue en la posición #1 en las listas Latin Hits y Regional Mexican de la revista Monitor Latino por sus tocadas radiales.
Dirigido por Daniel Alejandre con escenas que destacan la belleza de Yucatán, México; el video musical aporta otro significado a esta historia de un triángulo amoroso. Con más de 13 millones de reproducciones en VEVO, este cortometraje se ha colocado entre los favoritos de los seguidores de Calibre 50.
Con su propuesta renovada, Calibre 50 sigue imponiéndose en las entregas de premios más prestigiosas de la industria, son finalistas en cinco categorías de los Premios Billboard, que serán transmitidos el 28 de abril en vivo desde Miami por Telemundo.
Lanzado el 20 de noviembre del 2015 en formato físico y digital, el álbum Historias de la Calle debutó en el #1en ventas semanales entre todos los álbumes latinos en los Estados Unidos, de acuerdo con la cartelera Top Latin Albums de Billboard, logrando su semana de mayores ventas en toda su carrera.
Fundado en el 2010 en Mazatlán, Sinaloa, Calibre 50 llena sus presentaciones masivas y sus discos de ambiente sinaloense, intercalando arreglos de acordeón, tuba, guitarra y batería.
Los integrantes de Calibre 50 son: Edén Muñoz, primera voz y acordeón; Armando Ramos, segunda voz y guitarra; Alex Gaxiola, tuba; Erick García, batería.
---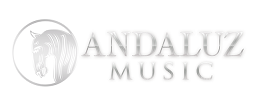 CALIBRE 50 
ACHIEVES YET ANOTHER #1 ON THE
BILLBOARD REGIONAL MEXICAN AIRPLAY CHART WITH
"PRÉSTAMELA A MÍ"
THE SECOND SINGLE FROM THEIR ALBUM
"HISTORIAS DE LA CALLE"
LOS ANGELES (April 11, 2016)
– 
"Préstamela a Mí"
(Lend Her to Me) by
Calibre 50
grabs hold of our attention with a distinctive title and memorable lyrics. Clearly, Regional Mexican-music fans have taken this song to heart. Thanks to their support, this week the song jumps to
#1
on the Billboard Regional Mexican Airplay chart.
"Préstamela a Mí" is written by group vocalist and accordionist Edén Muñóz, along with Eduardo Gurrola Martines. It's the second single from Historias De La Calle (Stories from the Street), Calibre 50's first album onSony Music Latin.
This Sinaloan foursome is also celebrating its continued dominance of the Monitor Latino Latin Hits and Regional Mexican charts, where "Préstamela a Mí" remains at #1 for the week in total plays.
Directed by Daniel Alejandre with gorgeous on-location footage in Yucatán, Mexico, its music video puts a playful spin on this story of a love triangle. With over 13 million views on VEVO, this short film has quickly become a favorite of Calibre 50's followers.
With its fresh musical concept, Calibre 50 continues to make an impact on Latin music's most prestigious awards ceremonies. The group is a finalist in five categories of the Premios Billboard, which will be telecast April 28 live from Miami on Telemundo.
With Historias De La Calle, this group has crafted the most outstanding work of its career. Released on November 20, 2015, in physical and digital formats, it debuted at #1 in sales among all Latin albums, according to the Billboard Top Latin Albums chart. Furthermore, this represented Calibre 50's best sales week in its history.
Founded in 2010 in Mazatlán, Sinaloa, Mexico, Calibre 50 quickly rose to prominence in the United States and Mexico with its rancheras, romantic songs and corridos. They fill their massively attended concerts with Sinaloan flavor, along with beguiling interplay of accordion, tuba, guitar and drums.
Calibre 50 comprises: Edén Muñoz, lead vocals and accordion; Armando Ramos, backing vocals and guitar; Alex Gaxiola, tuba; Erick García, drums.
Sigue a Calibre 50 en / Follow Calibre 50 on: