C. TANGANA estrena el álbum que lo consolida como artista total EL MADRILEÑO
El Madrileño es el trabajo más ambicioso y completo de C. Tangana hasta la fecha
En plena madurez creativa, C. Tangana tiende en este viaje musical una red de colaboradores asombrosa con la que dialoga de tú a tú
MIAMI (26 de febrero de 2021) – De la misma manera que existe la literatura de viajes, también hay una música de viajes. PorqueEl Madrileñoes, claramente, un disco de viajes. Un álbum en el que C. Tangana sitúa el pincho del compás en Madrid y abre varios radios de distintas circunferencias que llegan a Cuba, a México, a Argentina, a Brasil, a Uruguay y, en general, a toda América Latina. Como en los libros de viajes, en los discos de viajes importa tanto el lugar al que se va como el lugar del que se viene; importa tanto el viajero, como las distintas personas a las que conoce durante la aventura. Es decir, que en El Madrileño es tan relevante lo que se ha traído C. Tangana de su periplo por Sudamérica iniciado hace dos años en Cuba, como lo que él llevó desde Madrid.
En este esperadísimo álbum que ha ido anunciando su llegada con números 1, records de streamings y alborozo mediático (todos los singles previos también están aquí, incluido "Nunca Estoy", punto de inflexión previo a esta nueva etapa), C. Tangana ha querido dialogar con los sonidos de los diferentes países que ha visitado. Quién dice dialogar, dice compadrear, conocer y celebrar. Ser más un viajero que un turista. Un explorador, incluso, que se adentra en el terreno virgen que queda por mapear entre los géneros tradicionales y el pop moderno. Sirva de ejemplo "Cuándo Olvidaré", una canción en la que conviven las referencias al tango argentino ("Nostalgias" de Enrique Cadicamo y Juan Carlos Cobián), la guajira cubana ("Al Vaivén De Mi Carreta" de Ñico Saquito), la bulería ("Pasan Los Días" de La Tana), un loop vocal de R&B ("Slide" de H.E.R) y un emocionante monólogo del histórico cantante de copla y pasodoble Pepe Blanco. Que toda esta suma de elementos aparentemente dispares parezca un emulsión sonora natural, es obra de un creador talentoso en estado de gracia (Pucho, también produciendo el álbum) y unos colaboradores de cabecera (Alizzz y Víctor Martínez a la producción y, en el caso del segundo, al instrumento que haga falta también) que saben que cuanto mayor es el reto, mayor es la recompensa.
A este núcleo creativo a la producción (Alizzz y Víctor) con los que C. Tangana comparte su visión (su misión) de a lo que aspira El Madrileño se le suma un racimo de colaboraciones que no son simplemente una suma de nombres: son encuentros fructíferos y gozosos entre músicos de todas las latitudes con distintas maneras de entender la música pero una misma forma de entender la creación artística: desde el romanticismo. C. Tangana ha mostrado sus respetos (y, por eso se ha ganado él mismo el respeto de vuelta) con leyendas como el guitarrista cubano Elíades Ochoa, como el cantautor uruguayo multi-galardonado Jorge Drexler, con los reyes de la rumba-pop Gipsy Kings, con el icono del soul latino José Feliciano, con el siempre visionario Kiko Veneno y con el carismático Andrés Calamaro. Pero, en El Madrileño, C. Tangana no solo ha rendido pleitesía a los artistas de otras generaciones que tanto le han inspirado, sino que también hay músicos contemporáneos con los que Pucho siente especial afinidad, poniendo un foco especial en México: Omar Apollo, el cantante de R&B estadounidense de origen mexicano que tanto está dando que hablar, Ed Maverick, el chico maravilla del indie mexicano y Carín León y Adriel Favela, dos baluartes del folklore mexicano actual. Todas estas "canciones con artista invitado" (que también incluyen las colaboraciones ya conocidas con el Niño de Elche, La Hungara y Toquinho) son algo más que una colección de featurings. Son un mapa de relaciones artísticas de tú a tú que ayudan a dibujar la idea general del álbum: la búsqueda de un sonido ideal panaméricano y atemporal, con tanto respeto por la tradición como impulso vanguardista, con tanto pasado como, sobre todo, futuro.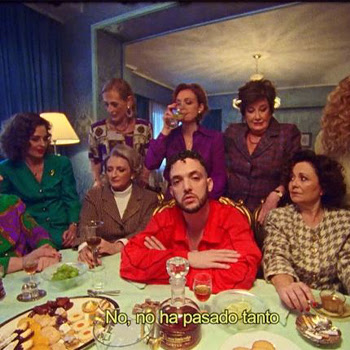 El Madrileño es un álbum extraordinariamente ambicioso cuyos resultados están a la altura de su desafío. C. Tangana ha alcanzado la madurez creativa y se ha completado como cantante, como productor, como músico sin ataduras y como artista que desborda por todos lados el cauce de la música urbana de donde proviene. Al mirarse en otros, al verse en otros contextos, se ha encontrado a sí mismo. Como en los palos de ida y vuelta, que incorporaban los estilos latinoamericanos al flamenco con total naturalidad, o como en el mejor pop, que siempre ha tenido un pie en la experimentación y otro en la tradición, Pucho es más Pucho que nunca. Ahora ya sabemos que podemos esperar de él: todo.
Solo hay una cosa que no hay esperar de este C. Tangana convertido ya en artista total: que abandone a los suyos. Están todos los que siempre han estado (Alizzz, Víctor Martínez, Santos Bacana…). Y los que se suman, son como si hubieran estado de siempre: Iván Floro al arte con sus óleos ya para siempre ligados al imaginario de C. Tangana y Little Spain a la dirección creativa, la plataforma de ideas fundada por Pucho y Santos Bacana, entre otras personas, que nace en paralelo a la gestación de El Madrileño y que – además de los videos oficiales ya destapados antes del lanzamiento – se ha encargado de ampliar el universo del álbum a través de cada una de las viñetas cinematográficas que acompañan a todas las canciones del proyecto. Porque al final, si este disco se llama El Madrileño es porque Pucho sigue a pies juntillas una máxima infalible de la creación artística: cuánto más local, más universal.
Listado de Canciones – El Madrileño:

1) Demasiadas Mujeres
2) Tú Me Dejaste De Querer con Niño de Elche y La Húngara
3) Comerte Entera con Toquinho
4) Nunca Estoy
5) Párteme La Cara con Ed Maverick
6) Ingobernable con Gipsy Kings, Nicolas Reyes y Tonino Ballardo
7) Nominao con Jorge Drexler 
8) Un Veneno (G-Mix) con José Feliciano y Niño de Elche
9) Te Olvidaste con Omar Apollo
10) Muriendo De Envidia con Eliades Ochoa
11) CAMBIA! con Carín León y Adriel Favela
12) Cuando Olvidaré con Pepe Blanco
13) Los Tontos con Kiko Veneno
14) Hong Kong con Andrés Calamaro
---
C. TANGANA Releases The Record That Confirms His Status As A Complete Artist  El MADRILEÑO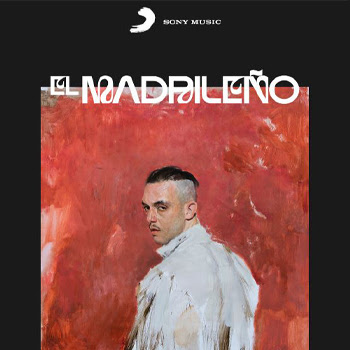 El Madrileño Is C. Tangana's Most Ambitious And Comprehensive Musical Work
In Full Creative Bloom, C. Tangana Embarks On A Musical Journey, While Casting A Net Of Impressive Collaborators With Whom He Has Intimate Conversations
MIAMI (February 26, 2021) – Just as there is a rich tradition of travel literature, there is music that takes us on a journey. And El Madrileño (The Madrid Native), is clearly a record about journeys. An album in which C. Tangana centers his protractor on Madrid, while drawing concentric circles that encompass countries such as Cuba, Mexico, Argentina, Brazil, Uruguay, as well as Latin America in general. As with travel books, travel records give as much importance to the destination as to the origin as much importance to the traveler as to the people met during the adventure. As such, on El Madrileño we find that the ideas that C. Tangana has brought back from his two years of wandering in Latin America, starting with Cuba, are just as relevant as what he took with him from Madrid.

This highly anticipated album has been heralded with No. 1 hits, unprecedented streaming popularity, and outstanding reviews. (All of the preview singles are here, including "Nunca Estoy" – produced by Nineteen85, one of Drake's go-to producers – which ushered in his new musical era.) C. Tangana has made an effort to dialogue with the sounds of each country he spent time in. And dialoguing means making friends, gaining knowledge, and celebrating. It's the difference between traveling and tourism. He is an explorer who delves into the virgin terrain that remains to be mapped between traditional genres sounds and modern pop. A perfect example is "Cuándo Olvidaré", which brings together references to Argentine tango ("Nostalgias" by Enrique Cadicamo and Juan Carlos Cobián), Cuban guajira ("Al Vaivén De Mi Carreta" by Ñico Saquito), Spanish bulería ("Pasan Los Días" by La Tana), an American R&B vocal loop ("Slide" by H.E.R.) and a moving monologue by Pepe Blanco, the iconic Spanish singer of copla and pasodoble. Only a talented creator at the peak of his powers could craft a natural sound out of such apparently disparate elements. C. Tangana is joined in on production duties by the acclaimed producer Alizzz and newcomer Víctor Martínez, a multi-instrumentalist whose playing is sprinkled throughout. The artist and his team are well aware that the greater the risk, the more satisfying the reward.

In addition to the creative production nucleus – Alizzz, Víctor and C. Tangana (who is affectionately known as Pucho) himself – the artist shares his vision and mission of what El Madrileño is about with a select group of collaborators who are far more than a list of names. They represent fruitful and fulfilling musical meetings of the minds and the souls from various latitudes of the globe. Their ways of understanding music may be different, but their understanding of artistic creation is the same, with romanticism as the starting point. C. Tangana shows his vast respect (and receives it in return) to legends such as the Cuban guitarist Elíades Ochoa; the multi-award-winning Uruguayan singer-songwriter Jorge Drexler; the rumba-pop pioneers Gipsy Kings; the Latino soul icon José Feliciano; the always-visionary Kiko Veneno and the charismatic Andrés Calamaro. On El Madrileño, C. Tangana does more than pay tribute to the generations who have come before and have inspired him. He also works with his fellow young talents with whom he feels affinity, while especially spotlighting Mexican artists, including the emerging Mexican American R&B vocalist Omar Apollo; the indie wonder Ed Maverick; and the folkloric-music standard-bearers Carín León and Adriel Favela. All of these songs with a guest artist (which also include recently released collaborations with Niño de Elche, La Hungara and Toquinho) are more than a collection of "featurings." They represent a map of deeply personal artistic relationships that help illustrate the album's general concept – the search for an ideal, timeless pan-American sound, with equal proportions of respect for tradition and drive for cutting-edge innovation – just as much past as future.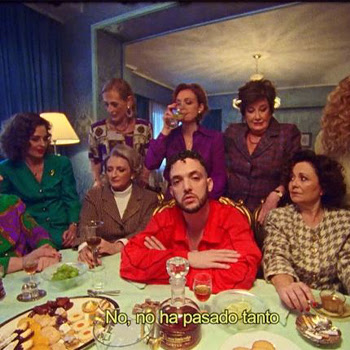 El Madrileño is an extraordinarily ambitious album whose reach measures up to its grasp. C. Tangana has matured creatively and has become even more well-rounded as a singer, producer, musician without limits and an artist who makes his homegrown urban scene overflow with creativity. Looking at himself in others, seeing himself in other contexts, he has found himself. This is a common thread in Spanish music, as exemplified by the ida y vuelta (round-trip) flamenco styles that incorporate Latin American rhythms in a completely seamless way, or the best pop music which has kept one foot in experimentation and the other in tradition. Pucho is more Pucho than ever. Now we know what we can expect from him: everything.

It's important to emphasize that there is one thing C. Tangana will not do as a complete artist: forget about the people who helped him get where he is. He remains surrounded by his longtime producer Alizzz, Víctor Martínez who's been a key figure helping to expand his sound in the last couple years and creative director Santos Bacana, while his new collaborators seem to have been with him forever: for example, Iván Floro whose album-art oil paintings are eternally intertwined with C. Tangana's visual concept; and the team of Little Spain, the idea platform founded by Pucho, Santos Bacana, and others, which was created in parallel with El Madrileño. Because in the end, this record is so titled because Pucho subscribes to an infallible maxim of artistic creation – be universal by being local.
El Madrileño – Tracklisting:
1) Demasiadas Mujeres
2) Tú Me Dejaste De Querer with Niño de Elche & La Húngara
3) Comerte Entera with Toquinho
4) Nunca Estoy
5) Párteme La Cara with Ed Maverick
6) Ingobernable with Gipsy Kings, Nicolas Reyes & Tonino Ballardo
7) Nominao with Jorge Drexler 
8) Un Veneno (G-Mix) with José Feliciano & Niño de Elche
9) Te Olvidaste with Omar Apollo
10) Muriendo De Envidia with Eliades Ochoa
11) CAMBIA! with Carín León y Adriel Favela
12) Cuando Olvidaré with Pepe Blanco
13) Los Tontos with Kiko Veneno
14) Hong Kong with Andrés Calamaro
Sigue a C. Tangana en // Follow C. Tangana on: